About Dr. Liva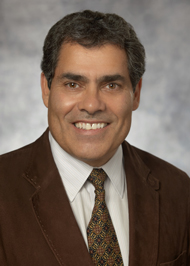 Dr. Douglas Liva is the Center's Medical Director. He is a third generation physician who graduated with honors from Harvard College in 1976. From Harvard he obtained a B. A. in the biochemical sciences. Postgraduate studies in immunology and neurophysiology followed at Harvard Medical School.
Dr. Liva obtained his medical degree from University of Miami's School of Medicine in 1981. He interned in internal medicine at Denver Presbyterian/St. Luke's Medical Center and completed his ophthalmology residency at New Jersey College of Medicine graduating in 1986. He became Board Certified in 1987 by the American Academy of Ophthalmology.
Dr. Liva has been in private practice at Liva Eye Center for the last 32 years. In addition, Dr. Liva is the medical director and Chief of Ophthalmology at Saddle River Valley Surgical Center. He maintains staff privileges at Valley Hospital in Ridgewood.
He was one of the few chosen as a "Top Doctor in the New York Metro Area" by the Castle Connolly guide for 18 consecutive years and has also been a recipient of the Inside New Jersey Top Doc award for last 8 years.
About Dr. Frasco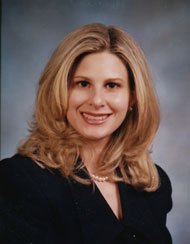 Dr. Rose Frasco has been affiliated with Liva Eye Center since 1991. She graduated from Siena College in May, 1991. During her college career, she performed clinical research on the chrondrogensis of the bone. From Siena College she received a B. A. in English with a minor in Biology.
During the period from 1991-1997, she was employed by Dr. Liva as a certified ophthalmic assistant. In 1997, Dr. Frasco entered Pennsylvania College of Optometry where she achieved Highest Clinical Honors, Honors in Pediatrics and was awarded the Conforma Contact Lens Award of Excellence graduating with a Doctorate of Optometry degree in 2001. Her optometric internships were completed at the Veterans Administration Hospital in Wilmington, Delaware and at Seidenberg Protzko Eye Associates, in Havre de Grace, Maryland, an affiliate of Johns Hopkins Medical Center.
Dr. Frasco became Board Certified in both the state of New Jersey in 2001 and in the state of Florida in 2002. She has been in private practice as an optometric physician at the Liva Eye Center since May 2001. She performs comprehensive eye examinations, diagnosis and treatment of eye disease, assists in LASIK procedures and fitting of soft, rigid gas permeable, toric and specialty contact lenses. Dr. Frasco currently lectures to her local society of optometric physicians and was named as one of the "Top Optometrists in the Country" by the Consumer Research Council of America.